WCEC's Commitment to Industry Leadership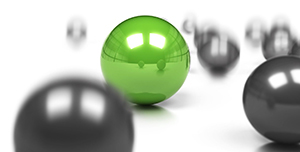 WCEC is committed to industry leadership and enhancing the success of our customers through active participation in industry trade associations, preparation of papers and presentations for conferences and workshops, and providing guidance to our clients on emerging regulations and trends. WCEC embraces advances in the services we provide, including new investigative and remediation techniques, and uses them to benefit our clients.
We understand that the markets we serve are constantly evolving and changing with the promulgation of new and typically more stringent environmental regulations. As new technologies and processes by which we can better serve our clients emerge, we adapt and embrace new ways to improve our quality of service.
We are committed to being a leader in each service line that we provide and seek to move the state of the industry forward while providing the highest quality services to our clients. In 2016, WCEC became an active participant in the Interstate Technology & Regulatory Council (ITRC) Industry Affiliates Program, engaging in the exchange of information on the development and deployment of innovative environmental technologies with access to a large audience of state regulators, federal agency representatives, leading environmental companies, members of academia, and public stakeholders.
---
Useful Links and Resources
Federal Regulatory Agencies:
United States Environmental Protection Agency (USEPA): www.epa.gov
Occupational Safety and Health Administration (OSHA): www.osha.gov
Federal Emergency Management Agency (FEMA): www.fema.gov
US Department of Agriculture (USDA): www.usda.gov
Federal Energy Regulatory Commission (FERC): www.ferc.gov
US Army Corps of Engineers (USACE): www.usace.army.mil
USEPA Office of Underground Storage Tanks (OUST): www.epa.gov/OUST
US Department of Interior: www.doi.gov
Professional and Industry Associations:
Petroleum Marketers Association of America: www.pmaa.org
USEPA Technical Innovation and Field Services Division - Contaminated Site Cleanup Information (Clu-in): www.clu-in.org
Interstate Technology & Regulatory Council (ITRC): www.itrcweb.org
Association of Minnesota Emergency Managers (AMEM): www.amemminnesota.org
Association of American Railroads (AAR): www.aar.org
ISNetworld Contractor and Supplier Management: www.isnetworld.com
US Oil & Gas Association: www.usoga.org
Commercial Real Estate Development Association (a.k.a. NAIOP): www.naiop.org
ASTM International (formerly known as the American Society for Testing and Materials): www.astm.org
National Preservation Institute (NPI): www.npi.org
American Institute of Professional Geologists (AIPG): www.aipg.org