Environmental Due Diligence / Phase I Environmental Site Assessment (ESA)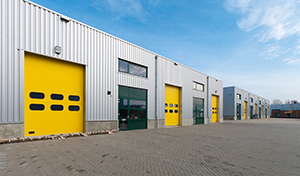 WCEC assists clients in understanding potentially significant environmental risks and liabilities associated with property, and our highly responsive team of investigators understands that with property transactions and refinancing, timely and thorough due diligence is essential. Our multidisciplinary team completes hundreds of projects for the private, commercial, industrial, and government sectors.
WCEC's due diligence services include Phase I Environmental Site Assessments (ESAs) and Phase II ESAs. Projects are conducted under client-specific work scopes that may include various aspects of the ASTM standards, the All Appropriate Inquiry rule, or the National Environmental Policy Act (NEPA). WCEC supports the real estate transaction needs of commercial and industrial property developers, insurance companies, local and regional investors and a wide variety of other organizations. Our team's diverse knowledge of regulatory guidelines of numerous state and federal agencies, coupled with our broad base of experience completing environmental investigations and cleanups associated with upstream and downstream petroleum facilities, agricultural chemical and fertilizer facilities, industrial solvents, heavy metals and a wide variety of other hazardous materials and substances, is critical in defining the environmental liability and determining the magnitude of the liability.
WCEC's knowledge and experience supports our clients' firm understanding of business risks, including compliance issues, material handling, asbestos, wetland identification, and disposal requirements that may be associated with a property. Contact us for more information on how we can support your due diligence and site assessment needs.