Emergency Management Training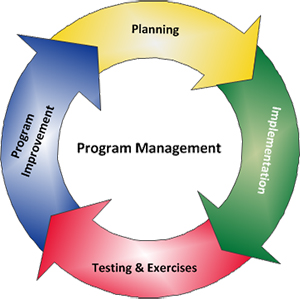 WCEC's training staff has many years of experience instructing responders in hazardous materials, National Incident Management System and hands-on practical field application. By incorporating relevant, local events throughout the training process, WCEC customizes the training to the type of responders participating in the class. The training can be provided at the client's facility or at one of our offices in Morris or Maple Grove, Minnesota.
As an emergency response services provider, WCEC has a large inventory of equipment and resources to provide hands-on experience for your responders. Our emergency planners can help municipalities update their Emergency Operations Plans (EOPs), Resource Manuals and Continuity of Operations Plans, or create hazard mitigation plans.
Examples of State and local government clients for which WCEC has provided training include:
Emergency Responders – Minnehaha County, SD – ICS

Emergency Responders – Traverse County, MN – ICS

MN Pollution Control Agency – ICS

Numerous fire departments – CAT meter, Haz Mat awareness

110 hr EMT-Basic, CPR, First Aid
---
Emergency Operations Plans (EOPs)
EOPs describe who will do what, as well as when, with what resources, and by what authority -- before, during, and immediately after an emergency.
The EOP training program clarifies the preparedness, response, and short-term recovery planning elements that warrant inclusion in State and local EOPs. WCEC presents our best judgment and recommendations on how to deal with the entire planning process -- from forming a planning team to writing the plan. It also encourages emergency managers to address all of the hazards that threaten their jurisdiction in a single EOP instead of relying on stand-alone plans.

This training helps State and local emergency management organizations produce EOPs that:
Serve as the basis for effective response to any hazard that threatens the jurisdiction

Facilitate integration of mitigation into response and recovery activities

Facilitate coordination with the Federal Government during catastrophic disaster situations that necessitate implementation of the Federal Response Plan (FRP).
---
Continuity of Operations Plans
On May 4, 2007, President George H.W. Bush issued the National Continuity Policy ("Policy") in National Security Presidential Directive-51/Homeland Security Presidential Directive-20 (NSPD-51/HSPD-20), which sets forth a new vision to ensure the continuity of our government. This National Continuity Policy Implementation Plan ("Plan") was directed by the President to be the means by which the Policy is translated into action and is intended to be a comprehensive and integrated list of directives for the Federal executive branch in order to ensure the effectiveness and survivability of our national continuity capability.
Contact WCEC to learn more about how we can train and assist in the development of Continuity of Operations Plans to ensure that Primary Mission Essential Functions (PMEFs) continue to be performed during a wide range of emergencies, including localized acts of nature, accidents and technological or attack-related emergencies.