Tank Rental Services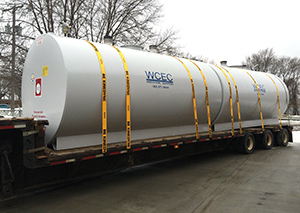 WCEC's Industrial Services branch provides a cost effective solution for temporary and portable storage of a wide range of hazardous and non-hazardous liquids and solid wastes with our rental tanks.
Whether you need a simple tank for potable water storage or a tank to offload other tanks during maintenance and repair, we have OSHA approved rentals for many commercial and industrial applications.
Contact us today to speak with one of our knowledgeable and professional tank rental experts.