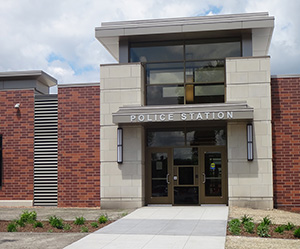 The City of Fergus Falls, Minnesota needed to expand its community services for public safety, including police services. The City acquired property across the street from City Hall, and adjacent parcels for redevelopment into a public services campus.
WCEC performed property transaction due diligence by completing Phase I and Phase II Environmental Site Assessments. Project concerns were identified by past property use by multiple automotive filling stations and a dry cleaner, among other historic occupants.
WCEC assisted the City with enrollment in the Minnesota Pollution Control Agency (MPCA) Voluntary Investigation and Cleanup (VIC) program, and co-consultation with the Petroleum Brownfields Program (PBP). WCEC prepared the proposed development-based Response Action Plan (RAP) Work Plan and Implementation report documents. Environmental site conditions that WCEC helped the City to overcome during site demolition and facility construction included:
Soil and groundwater contamination due to chlorinated solvents

Consultation regarding design attributes that could be refined for greater environmental gain

Closure of underground storage tanks known to be closed-in-place on the property

Rapid management of UST closure for an abandoned tank that was not known to be present in the project footprint
The MPCA voluntary programs issue liability assurances to the City, including No Further Action and UST Release (Leak Site) closure following their review of the RAP Implementation Report provided by WCEC.